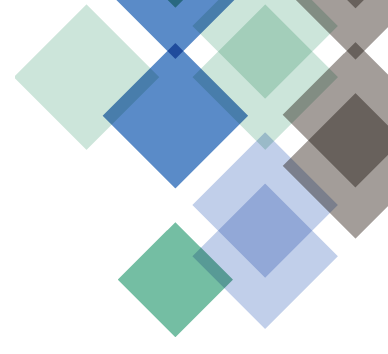 Join Our Family of Pharmacies
A Pharmacy on a Mission
For more than five decades, HealthDirect has been providing skilled nursing and assisted living facilities, group homes, hospice organizations, and correctional facilities with the most progressive integrated LTC pharmacy services available. HealthDirect is 100% employee-owned. We're a purpose-driven team on a mission to provide personalized care in every interaction – with our clients, their residents, and our fellow employee-owners.  
A Bold Vision
Hi, I'm Brian Scott, president of HealthDirect Pharmacy Services. In 2018, I announced my vision for HealthDirect – to become the premier LTC pharmacy services provider. "Premier" is not about being the biggest; it about being the best. It means, if given the opportunity, LTC communities would choose us as their partner.
Reaching our vision required a focus on our people and culture. HealthDirect has reached significant growth milestones in the last decade. As we continue to grow through strategic acquisition, we look to partner with pharmacy owners whose approach to business and values align with that of HealthDirect.  I firmly believe that cultural synergy is the key to organizational success.
If you have any questions or would like to have a conversation about your pharmacy becoming part of our family, please reach out! My e-mail is BrianScott@hdrxservices.com, my office line is 888-331-3883 ext. 2650, and my cell is 315-783-8663 – call or text any time.
Resident care
50k lives served
800% growth in pharmacy locations
800% growth in pharmacy locations
15x revenue sales growth
15x revenue sales growth
strengthening our team
1,200 employee owners
Pharmacy Transitions With Care and Without Worry
Through timed coordination and team collaboration, our guided step-by-step process promises a seamless transition. 
The HealthDirect pharmacy conversion team will partner and guide you through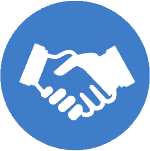 Collaboration
Once a purchase agreement is in place, our conversion team, within the confines of the NDA, will work directly with you to create a customized transition plan to ensure your operation, team, and clients are taken care of at every step in the process.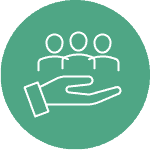 People-first Focus
Coming into work and learning that you have a new employer can be quite unsettling.  We get it.  Many of our fellow-owners have been there and can relate.  Our conversation team will meet one-on-one with each employee to answer questions and provide reassurance.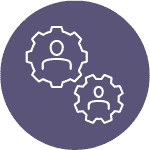 Operational Transition
There are a lot of moving pieces when transitioning the day-to-day operations of your pharmacy.  Our operations, finance, and IT teams will be onsite to understand the details of your processes, and together, we will develop a road map to ensure continuity of service during the transition.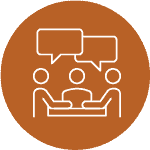 Client Care
With you, we will meet individually with each of your partners.  Together we will walk them through the steps we are taking to prevent any interruption in service.  Our goal is for them to feel confident in our ability to continue to provide the high level of care they are accustomed to.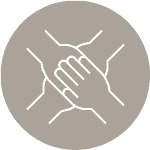 On-Going Support
After launch, we continue to support your supportive living facility via a transition recap meeting, continued HealthDirect management support, and ongoing visits from your account manager. 

Employee Ownership

Employee Ownership
"Employee ownership was a major contributing factor in choosing to sell to HealthDirect. The vested interest each employee has gave us confidence that HealthDirect was the right fit."
Care Forward

Care Forward
"Their people-first approach was demonstrated in every step of the conversion process with both employees and clients."
Benefits

Benefits
"We were able to stay on as pharmacy management. As part of HealthDirect we were able to offer our customers and team the benefits of being part of KPH."

Community Focused

Community Focused
"We chose HealthDirect because of their reputation for being customer driven and community focused. Even with their growth they have stayed true their roots and empower local leadership to make decisions that allow them to best serve their market."
Our Values and Behaviors
HealthDirect values are the guiding principles we live each day. Through living the following values, we provide the best care for our residents, build stronger partnerships with clients and create a better support system for our teammates.

Business Approach
As a purpose-driven organization, delivering personalized care drives our business approach. 

A Family of Companies Committed to Care
The family of KPH Healthcare Services began with Kinney Drugs retail in 1903.  All KPH family company values stem from Kinney's long-standing commitment to trust and community-minded health solutions. KPH Healthcare Services is a $1 billion leading national healthcare provider, KPH Healthcare can consolidate purchasing across divisions to deliver significant savings. Through our sister companies, HealthDirect partner facilities gain access to additional benefits not readily available elsewhere in the marketplace.

Kinney Drugs is a retail pharmacy with more than 115 years of experience.
Founded in 1903
Operates 100 stores located throughout New York and Vermont
4th largest chain drug retailer in the United States
96% customer satisfaction rate
Fills 8 million prescriptions annually

ProAct, Inc. is a fully integrated pharmacy benefit management (PBM) company with a mail order pharmacy.
Operates in 22 states
National retail pharmacy network consisting of over 66,000 pharmacies
Client base represents more than 2 million lives
99% satisfaction rate

HealthDirect Pharmacy Services provides integrated pharmacy services to skilled nursing and assisted living facilities, group homes, and state and county correctional facilities.
50+ years of long term care pharmacy experience
Membership satisfaction rate of 99%
Fills more than 4 million prescriptions annually

Noble Health Services, Inc. is a specialty pharmacy that provides a wide array of medications and clinical services to treat patients with complex and chronic conditions.
Patient centered approach
URAC and ACHA accredited
99% customer satisfaction rate AristaCare Health offers home infusion services as well as an ambulatory infusion center for patients. Also provides specialty pharmacy for patients living with complex medical conditions.

Home Life Healthcare provides high-quality home health and home nursing services for the elderly, disabled, infirmed, and patients with special needs.

Kinnect is a transformational on-site pharmacy option for specialized healthcare facilities. Kinnect is uniquely positioned to close existing gaps in healthcare and is also aimed at enhancing patient satisfaction.

The Kinney Drugs Foundation acts as the philanthropic arm of KPH Healthcare Services, dedicated to giving back to and enriching the lives of local communities we serve.
An Introduction to Our Services
Immunization & vaccination services cannot be provided to the general public as HealthDirect is not a retail pharmacy.
Contact Us
Our goal is to respond to inquiries submitted during our normal business hours (Monday – Friday, 8am – 5pm EST) the same day. If you have a more urgent need, please contact the HealthDirect pharmacy providing services to you or your loved one. For security purposes please do not include any personal medical information when compiling your message.