A Decade of Dedication
Brianne Grescheck began her journey in long-term care pharmacy 10 years ago as a floor tech at Colonial Pharmacy, in Utica, New York. Colonial Pharmacy was a small, local long-term care pharmacy that actually served local facilities out of a big, three story residential building. Brianne quickly learned her way through the LTC pharmacy business by taking on various roles within her pharmacy. She worked as a delivery driver, a data entry technician, in inventory management, and wherever she was needed by her team. It was that can-do attitude, work ethic, and perseverance that has caught the attention not only of peers within her pharmacy, but her pharmacy management and regional management as well; because of that, we are proud to shine a spotlight on Brianne Grescheck, Inventory Manager and employee-owner at our HealthDirect location in Marcy, New York.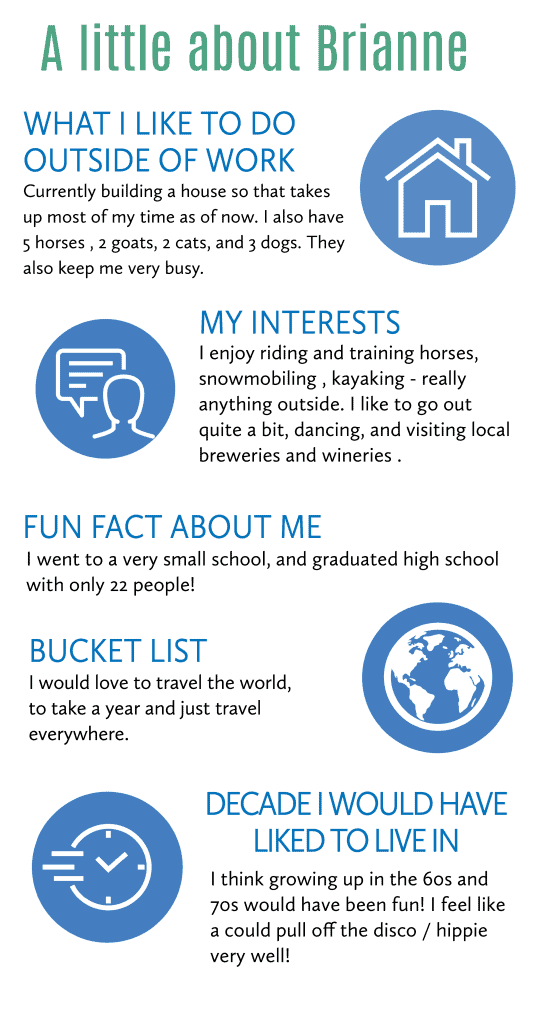 Personalized Care: From Colonial to HealthDirect
In 2017, HealthDirect Pharmacy Services acquired Colonial Pharmacy, and, fortunately for us, their wonderful employees. Since then, the pharmacy has moved to a new, larger facility to support their growth in the area and improve workflow efficiencies. However, no matter where she is, you can expect her to give 100% to ensure HealthDirect's clients' needs are met and her co-workers are never hung out to dry.
As inventory Manager at her pharmacy, Brianne has garnered recognition and praise due to her ability to efficiently manage a full perpetual inventory. Inventory management is an integral part of of daily pharmacy operations, and allows us to ensure we have the medications our patients need. On top of that, her Supervising Pharmacist James Mastroianni adds, Brianne regularly goes way above and beyond her assigned duties, and not only is willing to work in any capacity that is asked of her, but excels wherever she lends her support. "Bri is a very valuable employee that is willing to work in any capacity asked of her." Mastroianni continues, "She always brings a positive attitude to work and embraces her role, she is the epitome of a team player."
Her inventory management abilities are so impressive, her efforts were noticed by some of our Regional Managers of Operations – even those who do not deal directly with Brianne or her pharmacy in Marcy -due to the impact they had on organizational inventory management.
Have Smile, Will Travel
The HealthDirect pharmacy in Marcy, New York, provides prescription medications and over-the-counter products to more than 2,300 people every month. The facilities are located from Central New York all the way to the state capitol in Albany – more than an hour and a half away. Before COVID-19 caused facilities to restrict visitation, Brianne would often make the long drive to the capitol region to assist customers with refilling orders and to serve as pharmacy liaison, ensuring their needs were always met.
Ryan Bouchard, Regional Manager of Operations for the eastern region of HealthDirect sites, says, "Bri has a great client services relationship in many of our homes, and has received recognition from their administrations for her exemplary service. Her personalized service is exactly what we are looking for when we speak of HealthDirect being the premier LTC pharmacy provider in the industry."
When asked what drives her dedication to her job, Brianne pointed to her work style and ethic. "I like things to be organized and done right. I don't like getting behind in my work, or leaving work for others to do." Though the notion of personalized care is inexorably tied to HealthDirect as the company mission, Brianne demonstrates it daily. "To me, personalized care means making sure our patients have all the care and medicine they need. I always try to make sure the residents have everything they need from us. Not only our pharmacy, but I try to help anyone who calls and needs something, I try to help everyone I can."
From everyone at HealthDirect, we wanted to congratulate Brianne on embodying what it means to be an employee-owner. Thank you for your hard work and dedication.
Awesome Work, Brianne!