Each of our employees play an integral part in the continued long-term success of our organization. We love celebrating our employee-owners that work hard behind the scenes to ensure every prescription ordered is filled accurately, that it goes to the right place, the right person, and right on time.
That is why we want to recognize Lindsay Holm, one of our Pharmacy Technicians at our Eau Claire, Wisconsin pharmacy. The term, "Pharmacy Technician" could mean quite a few things depending on where in the pharmacy she works, daily duties, specializations, etc. However, one of the reasons that her managers nominated Lindsay for the Employee Spotlight was that she is a team player who enjoys helping out wherever she can throughout the pharmacy to get things done.
Lindsay has been with HealthDirect for four years. She is a certified pharmacy technician, and she is currently going to school for Court Reporting. She was previously an assistant manager in the retail industry for a home goods store, so she has a demonstrated history in providing excellence service to customers.
Being the Owner She Is
At every HealthDirect location we have a set of posters showcasing the values we share as an employee-owned pharmacy services company. One of those values is "Be the Owner You Are". She was nominated for recognition by her former manager/current HealthDirect consultant Carrie Johnson, who pointed to Lindsay's daily dedication to "the little things":
Lindsay has a very strong work ethic and is able to consistently produce high quantities of high-quality work. She is a very detail-oriented individual and always ensures that the "little things" aren't overlooked. She has volunteered to take on additional responsibilities and often is able to find the work that needs to be done without prompting. She understands her role very well and remains calm in stressful situations. She has been able to make strong connections with co-workers and is a trusted employee of whom others often look to for guidance.
Commitment to Care
We asked Lindsay what personalized care means to her: "Personalized care means treating every customer like they were a member of our own family. Taking every step possible to make sure they are getting exactly what they need in an accurate and timely manner. One example I always think of is having to open a bottle of antacid and making sure not to dispense a certain color for a particular patient, most likely due to an allergy for that specific dye – but, it's always done with a smile, because we care for our patients as if they were our family."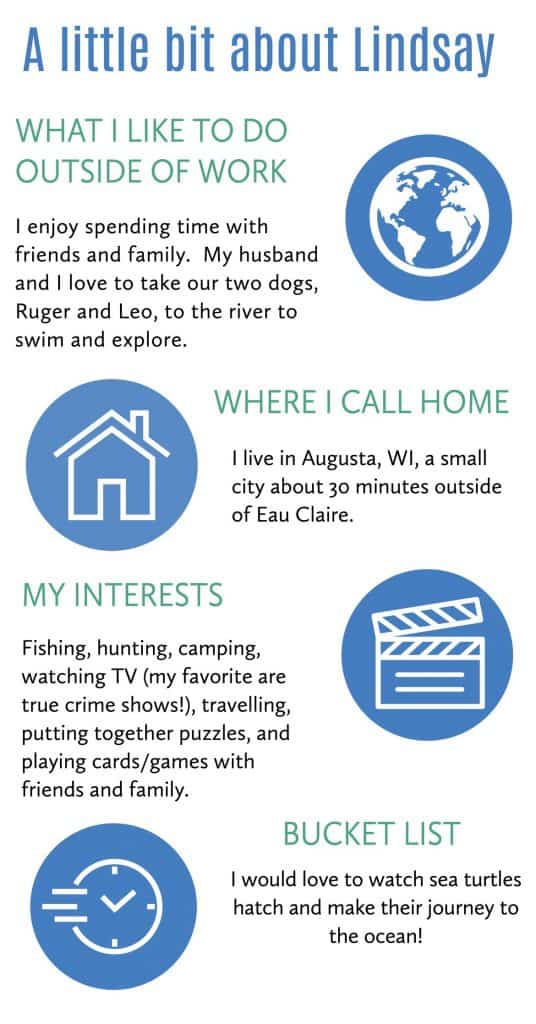 Thank You, Lindsay.
Lindsay works in the dispensing area of her pharmacy. There, she has a direct, tangible impact on all scripts on their journey through the pharmacy. She takes a lot of pride in paying close attention to detail to ensure quality, accuracy, and ultimately, customer satisfaction.
Lindsay's can-do attitude, positivity, and work ethic set the tone for her pharmacy. Though she is not a manager, she leads by example and is well-liked by her peers. She points to the culture of her pharmacy as one of her favorite parts of being part of the HealthDirect family – being able to laugh, interacting with her teammates to make work fun, having the trust and autonomy from her supervisors to do her work independently, and coming together as a team to work together towards pharmacy goals.