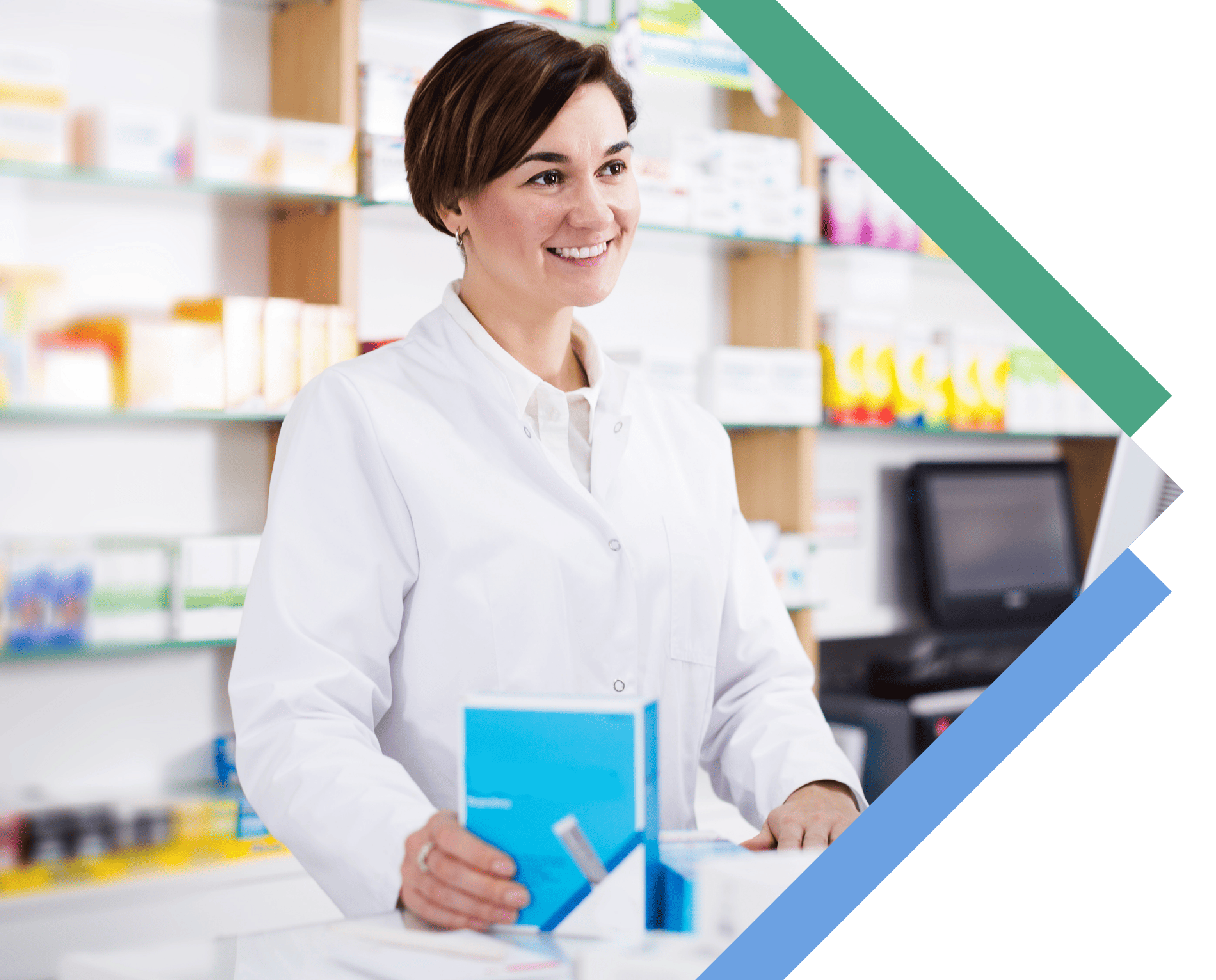 With HealthDirect,
you're a neighbor,
not a number.
Your Long-term Care Pharmacy for Kansas City
HealthDirect serves numerous skilled nursing facilities, assisted living facilities, group homes and more in the Kansas City area. See why so many choose HealthDirect.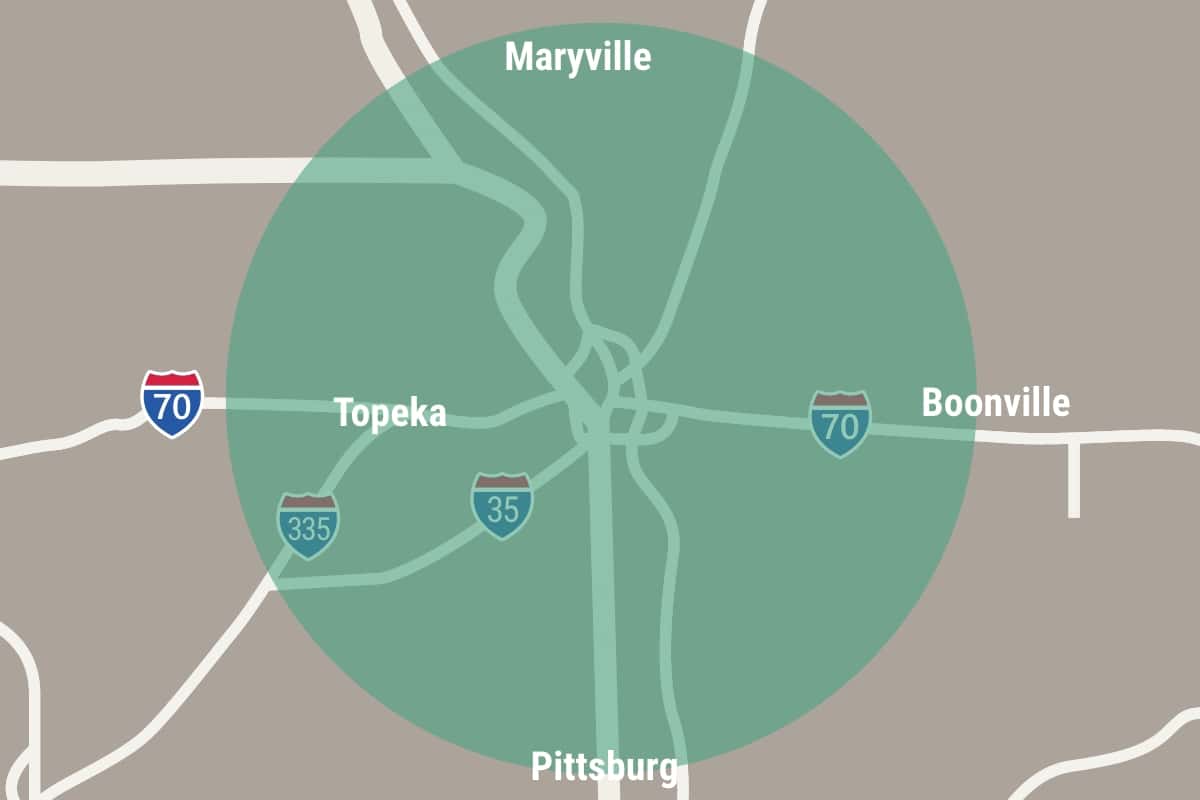 Kansas City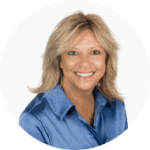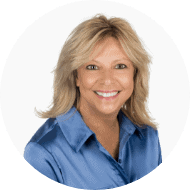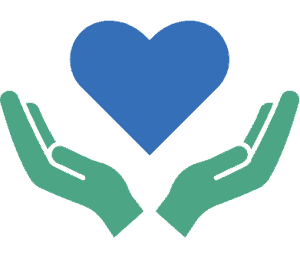 60,000+
LTC Residents Served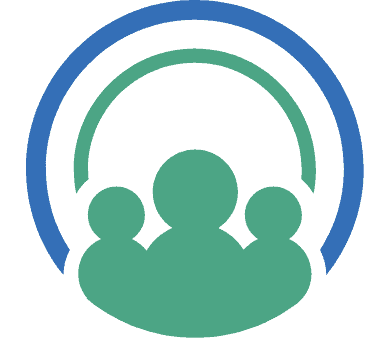 1,925
Communities and growing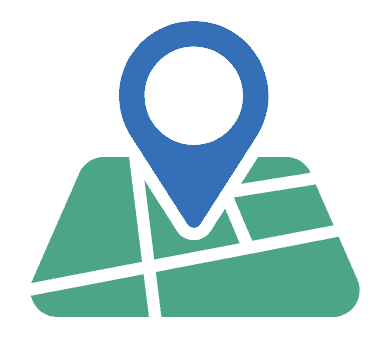 26
Locally Staffed Pharmacies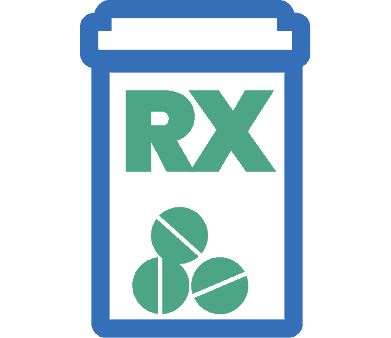 7.5 million
Prescriptions filled accurately each year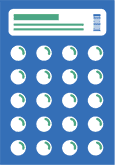 84%
Generic Drug Dispensing Rate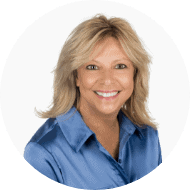 Personalized Care from People Who Care
My long-term care and IDD partners entrust me to help devise custom, innovative solutions to best meet residents' needs. We rely on open, on-going conversation to build trust. That's key in my relationships with all of my Kansas City partner communities. If you're looking for ways to improve your pharmacy experience, let's connect and see how HealthDirect can help you.
– Donna Mattera, RPh, Director of Business Development
HealthDirect vs. National Competitors
HealthDirect
National Competitors
Local Competitors
Automatic cycle fills
OTC, Rx, specialty & health products
Value OTC
program
Packaging
options
Complimentary monthly webinars
Daily couriered deliveries
24/7 direct Pharmacy access
Pharmacy portal Access
Prior auth & Copay assistance
HealthDirect
National Competitors
Local Competitors

Always present

Sometimes present

Not present
Multi-dose Strip Packaging
Multi-Dose strips saves staff time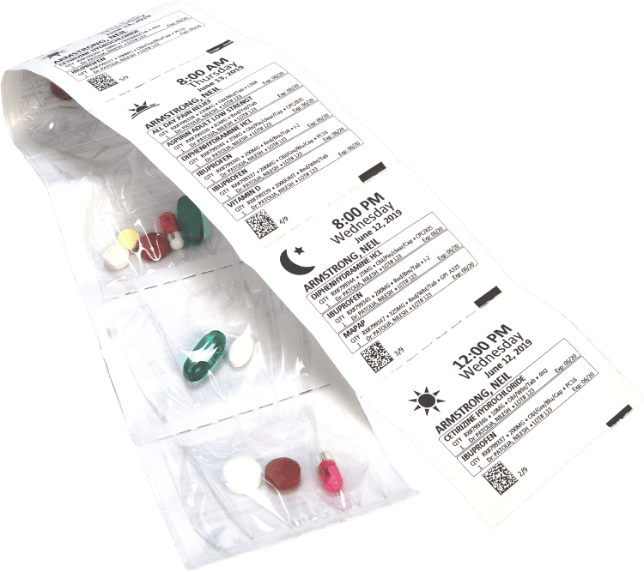 Reduce medication management time by 28% with co-mingled medication packaging system

Save 20 minutes/resident/month compared with conventional refill on demand
See the benefits of
multi-dose strip packaging


Save time on every medication interaction

Create more time for patient care

Cut medication and packaging waste

Increase consistency across nurse and shift changes
Blister packaging saves medicine and costs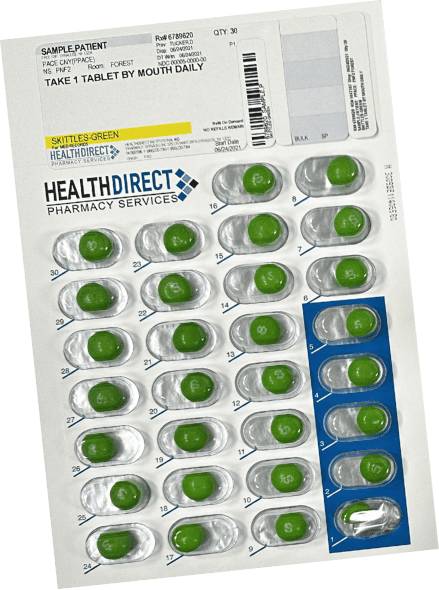 Places each dose in its own compartment, making it simple to tell which dose comes next.

Save 20 minutes/resident/month compared with conventional refill on demand
See the benefits of
blister packaging



Visually record doses taken

Improve control of medication

"Daily service delivery is consistent, local leaders are engaged and enthusiastic, and pricing is fair. We are very pleased with HealthDirect."
Paul, Administrator
"For me, the best thing about working with HealthDirect is the trust I have that whenever I need help, I will receive it right away. That trust is there because every question, issue, and service has been taken care of by someone who took the time to get to know the needs of my clients and my facilities."
Erin, Director of Health Services

"We just transitioned to HealthDirect and the team was amazing! Thanks for keeping us on top of it all."
Todd, Administrator
Ready for personalized care?
Complete the form below and a HealthDirect representative will be in touch.