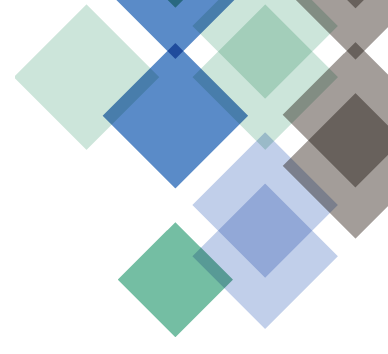 We Know Contract Pricing Does Not Equal Pharmacy Expense
We understand the pressures you have to manage costs while improving outcomes. At HealthDirect, we are committed to helping you achieve both. Our approach begins with strong pricing, but goes beyond a contract-rate to focus on drivers and controls. Drug formulary management, regimen reviews and pre-admit screening, and cost-alerts are just a few of the things we do to help our partners save money while improving care to their residents.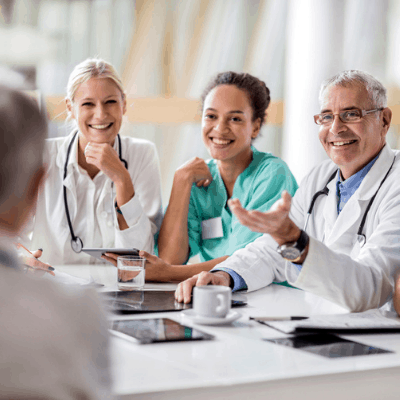 Drug Formulary Engineered For You
To aid in cost containment for our customers, HealthDirect maintains a prescription formulary and aims for a high generic medication mix. We average an 85% generic dispense rate, and utilize our clinical teams to ensure we are striving to maximize that ratio. The more collaborative we are with our clients on developing the formulary, the greater the impact on the client's bottom line.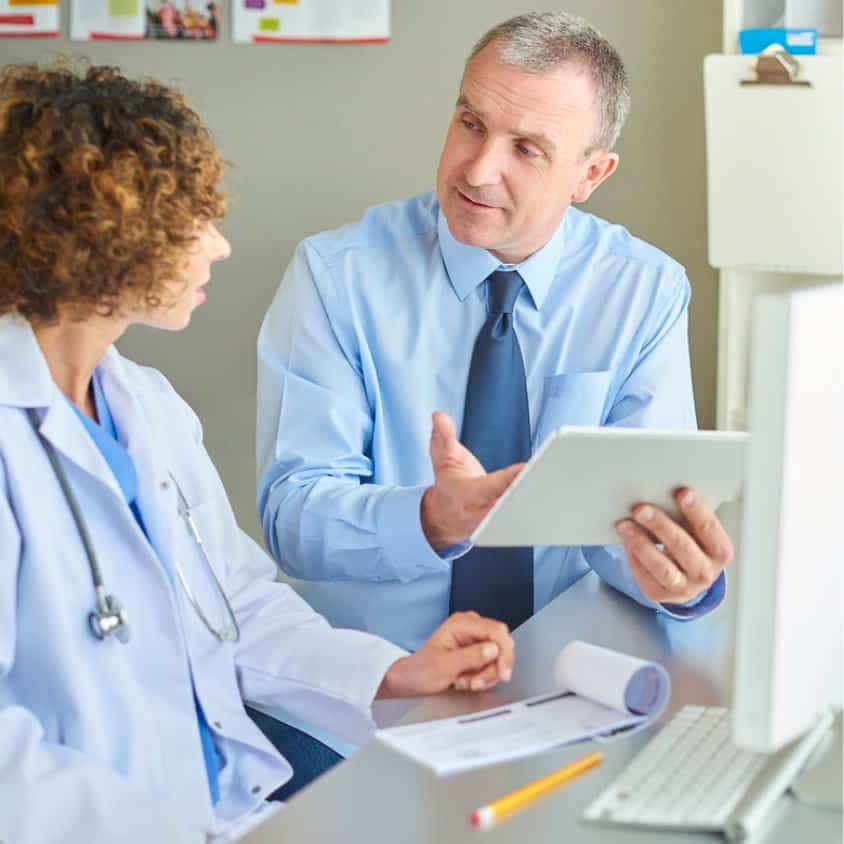 How Is a Formulary Developed?
When developing your formulary, our goal is to deliver both positive outcomes for your residents and cost savings for your facility. To do this our pharmacists:
Take into account the unique care needs of the residents you serve.
Look at the top prescribed medications for the conditions of your resident population.
Thoroughly review and research available therapies using a variety of sources, to identify potentially inappropriate medications for the population you serve.
Evaluate the potential interchanges for type and frequency of drug interactions and side effects.
Review generic equivalents to brand medications.
Research alternative therapies to enhance resident care using evidence based medicine.
The formulary is adaptable to facility preferences and customizable to the physician level.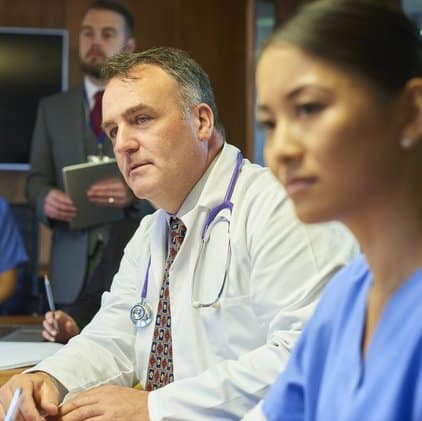 What Are Some Advantages?
Regulatory Compliance – Often residents are coming to your facility from an acute care environment and their medication regimen may not be optimal. By partnering closely with you we can help to both improve resident care and outcomes, and maximize your compliance with regulations to avoid costly penalties.
Medicare Part A Cost Containment – Effective formulary management helps to reduce the number of high priced brand drugs and the number of potentially unneeded medications. Also, starting residents on optimal therapies under Med A or a Managed Care plan not only improves clinical outcomes for them, it sets them up on a regimen that is more likely to be covered under Med D resulting in cost savings and greater continuity for the resident when moving from facility coverage to Med D.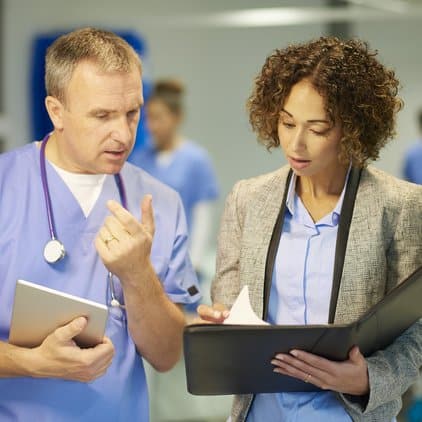 A Billing System That Saves Time and Money
HealthDirect's Clean Billing System not only creates an easy to understand invoicing package, it also acts as a cost containing solution. Copays and Status-Pending charges are managed internally by the pharmacy rather than by the facility. Private-pay residents are billed directly, and Split-Billing is used to ensure that when a resident's Med A coverage ends, charges no longer impact the facility's bottom-line.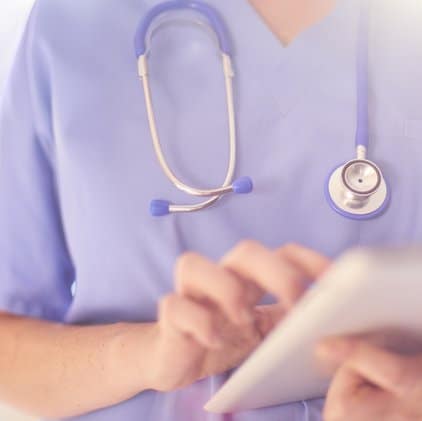 How Do We Ensure Regulatory Compliance?
Our clinicians not only stay up to date on regulation changes, they also proactively provide solutions to keep your facility ahead of the curve and in compliance. For example, let's look at our team's approach to the CMS Mega Rule. The "mega rule" will go into effect in three phases. Along with offering our customers several educational resources, our clinical team is fantastically well prepared and has already worked with our partners to implement the antibiotic stewardship program that needs to be in place by November 28, 2017.
increase generic dispense rates
Formulary customized to meet your residents' unique needs
Clinical team intervention is a must
Utilize expertise of pharmacists to evaluate for cost savings
Minimize Medicare Part D costs
Our pharmacists select drugs covered by Medicare D
PROACTIVELY ASSESS COST DRIVERS
Prescreening new admissions can immediately reduce unnecessary expenses
What Is Antibiotic Stewardship?
Antibiotic stewardship refers to a set of commitments and activities designed to "optimize the treatment of infections while reducing the adverse events associated with antibiotic use.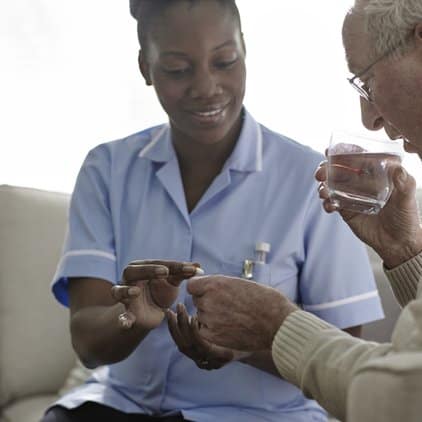 Why Is Stewardship Vital?
It is estimated that 50-70 % of NH patients will be prescribed a systemic antibiotic over the course of a year.
25-75 % of antibiotic use may be inappropriate.
Inappropriate antimicrobial use increases the risk of multi-drug resistant infections, C. difficile, drug-drug interactions, and other adverse events.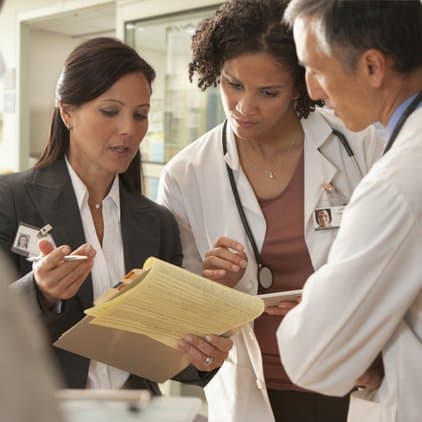 What Does HealthDirect's Program Offer?
In-services on antibiotic stewardship directed at both prescribing and nursing.
Resources for families, caregivers, prescribers, and nursing on stewardship and the role of antibiotics (pamphlets, pocket guides, treatment guidelines, etc.)
The HealthDirect Consultant Pharmacist will be a key member on your stewardship team. They will provide focused antibiotic reviews with every MRR (medication records review) and participate in stewardship meetings. They can not only offer their drug expertise, but can help you in selecting the most appropriate antibiotic for what you are treating, ensuring proper dosing and duration of therapy.
The pharmacy can assist you with renal dosing options and point out any major drug interactions at the time of first fill.
Antibiotic Utilization Reports—documents facility's antibiotic use each quarter so the facility team can evaluate the progress of the antibiotic stewardship program and compare usage to other facilities.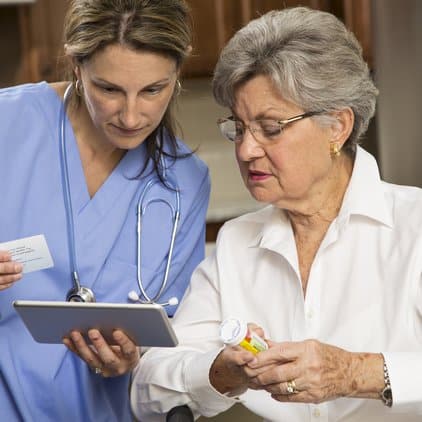 We Find Alternative Drugs Covered By Medicare Part D
We aggressively work on behalf of your residents to obtain coverage for their medications. We work closely with the Medicare D Insurance Plans to find medications that are covered by their formularies. We work behind the scenes to obtain prior authorizations or find alternative therapies that are covered. Our goal is to minimize any out of pocket costs for a Medicare D beneficiary.
When an order is received for a resident, the pharmacy will check for coverage before dispensing. If a medication is rejected by the patient's prescription insurance plan, the pharmacy will notify you via that the medication is not covered and let you know that we are either working with the prescriber to obtain the appropriate prior authorization and/or make recommendations to change the order to a covered medication.
Immunization & vaccination services cannot be provided to the general public as HealthDirect is not a retail pharmacy.
Contact Us
Our goal is to respond to inquiries submitted during our normal business hours (Monday – Friday, 8am – 5pm EST) the same day. If you have a more urgent need, please contact the HealthDirect pharmacy providing services to you or your loved one. For security purposes please do not include any personal medical information when compiling your message.