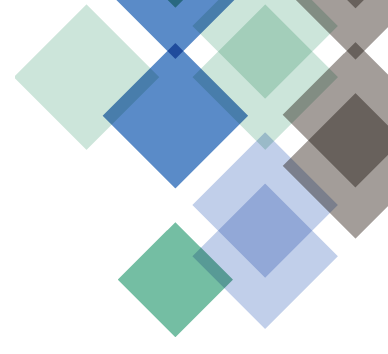 Personalized Pharmacy Consulting Services
Our friendly and knowledgeable clinical HealthDirect team members provide consulting solutions for your care team to include administration, nurses and caregivers through personalized on-site collaboration and on-going training and support services.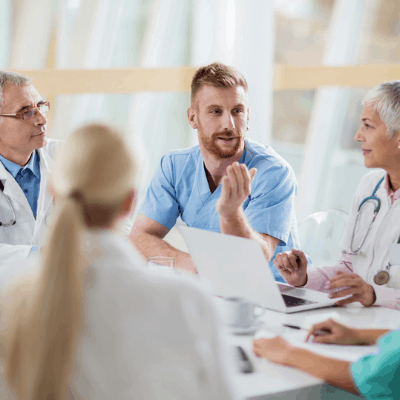 We understand your schedule is tight. That's why HealthDirect creates individualized nurse and consulting pharmacist programs and provides personal attention to your staff—at your facility, on your time. HealthDirect provides industry-leading pharmacy consulting services to improve your business operations, daily processes, regulatory compliance, and resident care.
produce positive outcomes and cost savings
Personalized consulting services improve operations, compliance, and care
deliver on-site solutions
Individualized training at your facility on your time
solve facility-specific challenges
Customized clinical solutions
enhance resident care
Consultants participate in facility committees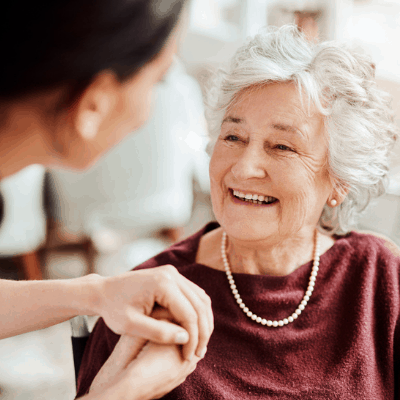 Why You Need a Pharmacy Consultant
With any consulting service from HealthDirect, we aim to provide ongoing benefits in the form of positive outcomes for both your facility and residents. From regulatory compliance to cost-saving efficiency, our expert pharmacists provide a number of customized consulting services including:
Individualized drug regimen review of each resident – report any irregularities to the facility management, physicians and other care givers
Detailed review of all new admissions
Prospective review of prescribed medication changes
Proactive, timely, clinical consulting that delivers on-site solutions and a reduction in hospital readmissions and associated costs
Recommend strategies to decrease cost by simplification of therapy
Customized quality improvement plans and recommendations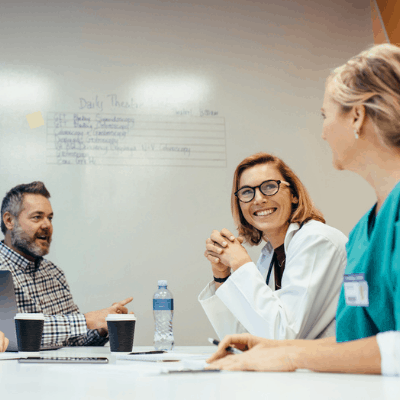 Invaluable Recommendations
As your HealthDirect pharmacist consultant continues to work closely with your staff, he or she will assist with the implementation of the pharmacy's policy and procedure manual. We will also provide client-focused written evaluations regarding pharmacy services and staff performance. Reporting and recommendations will be presented to your facility management team. On an ongoing basis, your HealthDirect consultant will participate in quality assurance, infection control, and other committees for the benefit of your long-term care facility.
Our Nurse Consultants have one goal in mind: help your team be at its best. That means a happier, safer, more efficient team of nurses. HealthDirect offers several programs to your staff stay current with industry updates, regulatory issues, and best practices. Our nurse consultants deliver a comprehensive in-house approach that includes direct evaluation and one-on-one and/or team training to increase staff knowledge, enhance their ability to prevent, treat more effectively, and decrease the number of cases, time, and costs.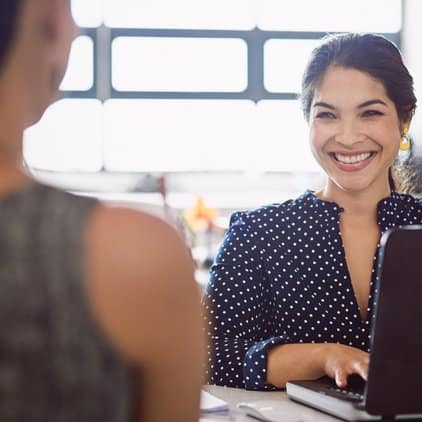 Caring Client Service Specialists
HealthDirect is dedicated to providing the high-quality, customer-focused pharmacy services our partners deserve.  In an effort to continually increase satisfaction, we have created the Client Service Specialist role.
The primary responsibility of the Client Service Specialist is to serve as a customer advocate within your servicing HealthDirect Pharmacy.  Client Service Specialist will meet with designated facility staff routinely and on an as needed basis.  Any service need or suggestion can be brought to them and they will coordinate a change with the appropriate team members.
HealthDirect teammates and provide prompt follow-up.  They can facilitate a wide variety of in-service training.  Each of our Client Service Specialists have extensive experience in long-term care pharmacy and each brings a strong commitment to providing partner facilities with individualized attention and genuine customer care.
Immunization & vaccination services cannot be provided to the general public as HealthDirect is not a retail pharmacy.
Contact Us
Our goal is to respond to inquiries submitted during our normal business hours (Monday – Friday, 8am – 5pm EST) the same day. If you have a more urgent need, please contact the HealthDirect pharmacy providing services to you or your loved one. For security purposes please do not include any personal medical information when compiling your message.