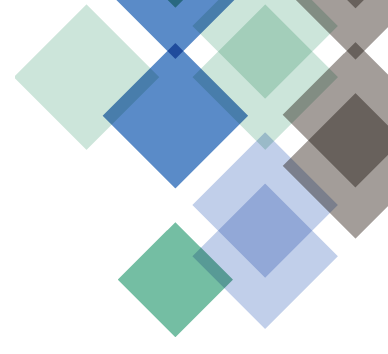 Caring for Your Community
At HealthDirect we pride ourselves on finding solutions to unique challenges that our various partners face. A few of the solutions we offer to all communities we serve are outlined below. 
---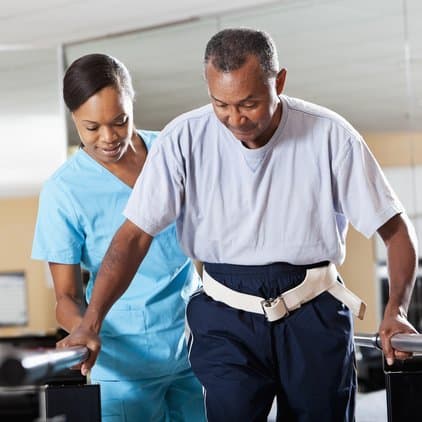 Skilled Nursing Facilities
Formulary Management – The goal of this program is to increase both positive outcomes for residents and cost savings for your facility.
Regulatory Compliance – Our staff stays up-to-date on regulatory changes and proactively create programs to keep your facility compliant.
Continuum of Care Services – Our PRE and Delivery at Discharge programs are designed to help our partners both manage expenses and improve care.
Technology Solutions – we offer eMAR and interface options as well as an online pharmacy portal.
Clean Billing – a HealthDirect system that saves you both time and money.
To learn more, visit our "Skilled Nursing Facilities" page.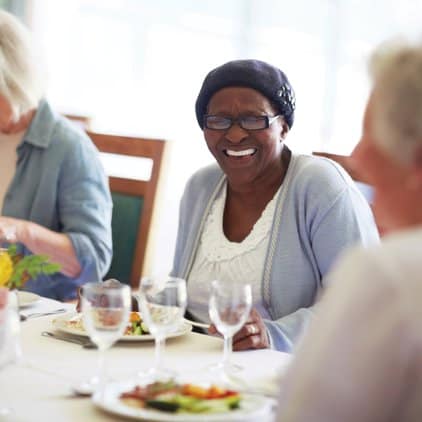 Assisted Living Facilities
Technology Solutions – We understand the important role technology plays in both facility operations and resident care that is why we offer multiple eMAR and interface options as well a pharmacy web portal.
Dispensing and Delivery – We are committed to providing you with the right medication, for the right resident at the right time.  Our multi-verification process ensures accuracy and our around the clock STAT deliveries ensure you have what you need when you need it.
Billing Services – We strive to minimize the out-of-pocket expenses for Med D residents.  Working closely with Med D insurance plans, obtaining authorizations and suggesting alternate therapies are just a few of the things we do to minimize out-of-pocket expenses for Med D residents.  Our billing specialist handle submitting claims and direct bill the resident/responsible party.
Education – In addition to our staff being able to provide in-service education on a wide variety of topics, we have partnered the National Institute for Health to provide our customers with complimentary webinars on key industry topics.
Visit our "Assisted Living Facilities" page, to learn more.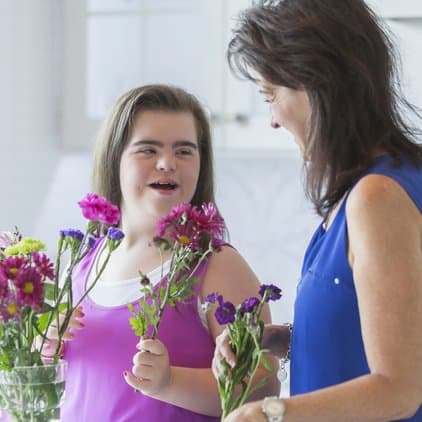 Supported Living Communities
Client focused technology solutions – We offer multiple eMAR and interface options to help you log and track behavior issues, identify triggers and document interventions.
Customized dispensing options – We understand that your needs are unique.  That's why we offer multiple types of packaging. The choice is yours.
Convenient, on-time delivery with value – Need medication delivered to more than one location?  No problem! We provide customized delivery schedules and 24/7/365 pharmacist availability.
To learn more, visit our "Supported Living Facilities" page.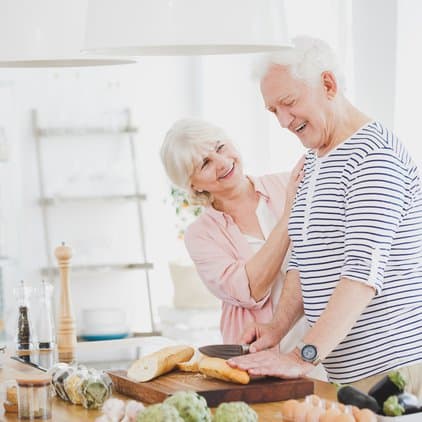 Independent Living
Medication made easy – Our unit-dose packaging system makes managing your medication regimen safer and easier, and is the most convenient system for taking your medications with you on-the-go.
Delivered to your door – Our cycle delivery program allows you to schedule the days and times that work best for you.  These routine deliveries ensure you do not go without needed medications or products.
Collaboration is key – Our pharmacist work directly with your physician to improve your medication regimen from both an effectiveness and cost standpoint.
Streamlined billing – We accept most all insurance and Medicare Part D plans. Our friendly billing specialists will handle submitting claims and provide easy-to-understand, detailed monthly billing statements.  As an added convenience we offer online bill pay.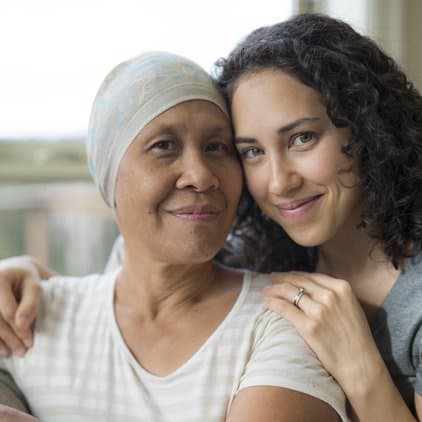 Hospice Care Organizations
Customized day supply – For residents receiving hospice care we can provide medications in the days supply that best suits the individual resident's needs. 
Dispensing solutions that enhance care – we offer various packaging options that are designed to increase accountability and medication compliance. 
Helping you care for your residents is our top priority – when a prior authorization is needed for medications not related to the terminal condition of a resident receiving hospice care, HealthDirect staff will contact the prescribing physician to request an authorization or discontinue order for the medication(s).  We work diligently to this in place so that your resident does not have a disruption in needed medication, we will work diligently to obtain the needed authorization or discontinue order.
Creative compounding – many of our pharmacies offer custom compounding solutions. We work closely with both physician and resident to prepare a medication that is best suited to meet the resident's specific needs. Your imagination is the limit when it comes delivery dose and dosage form.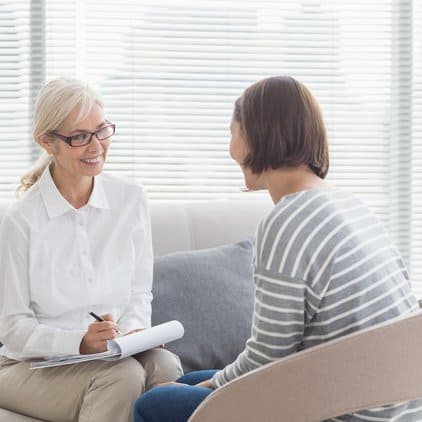 Mental Health & Addiction Treatment Centers
Compliance Packaging – Our packaging options provide facilities and patients systems that increase compliance and adherence,  make reconciliation more accurate and efficient, and allow for overall improved patient outcomes.
Prescriber Outreach – When transitioning to HealthDirect, our experienced Pharmacists will engage directly with prescribers to obtain the prescription information necessary to ensure your patients never go without their needed medications.
Cost-Management – By working closely with Medicaid and prescription benefit plans, we are able to minimize facility expenditures and out of pocket costs for your patients. Our team obtains prior authorizations or finds alternative therapies covered by their formularies.
Support and Information – HealthDirect's Pharmacists are available to share their knowledge with our customers and their patients – keeping them safe, and informed with their drug regimens.  And our billing team can help with insurance coverage questions as well as prior-authorizations, covered alternatives, and account inquiries.
To learn more, visit our "Mental Health and Addiction Treatment Services" page.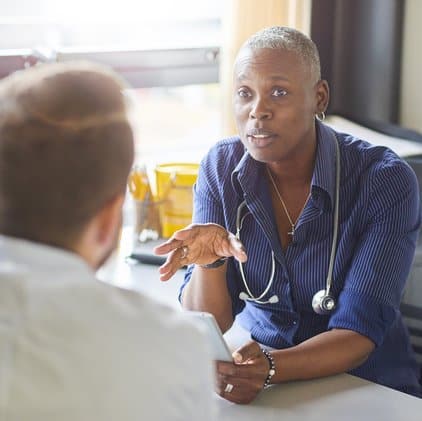 Correctional Facilities
Your budget in mind – we understand that you are working within a predetermined budget. Partnering with HealthDirect means meeting your responsibilities at lower costs without cutting corners.  In addition, our pharmacists review all new orders for cost containment and compliance purposes.
Client-focused technology solutions – at HealthDirect we understand the critical role technology solutions plays in providing care.  We provide you access to our pharmacy web portal where you will be able to manage orders, check the status of an order, print medical records and much more
Safe and secure – our logistics software prevents medications from being accessible to unauthorized individuals and ensures dosages are dispensed in safe quantities. All medications supplied by HealthDirect are also verified for regulation compliance.
On time delivery with value – Every HealthDirect pharmacy makes daily, after-hours and around the clock STAT deliveries.  Our dedicated pharmacists are available to you 24/7/365.
Visit our "Correctional Facilities" page, to learn more.
Immunization & vaccination services cannot be provided to the general public as HealthDirect is not a retail pharmacy.
Contact Us
Our goal is to respond to inquiries submitted during our normal business hours (Monday – Friday, 8am – 5pm EST) the same day. If you have a more urgent need, please contact the HealthDirect pharmacy providing services to you or your loved one. For security purposes please do not include any personal medical information when compiling your message.