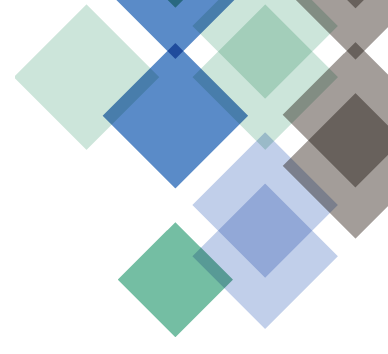 Pharmacy Billing and Reporting
Your Pharmacy Billing Made Simple
HealthDirect understands that accuracy is extremely important—for both resident and facility billing. In both cases, we never take accuracy of pharmacy billing for granted.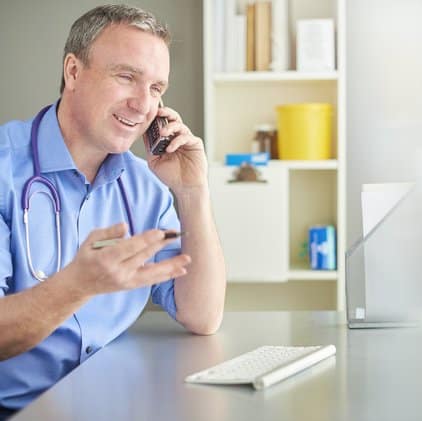 Collaboration is the key!
HealthDirect offers several best-practice collaboration procedures with your billing office, residents, and their family members to confirm all residents have appropriate medication coverage (before dispensing) and your billing is timely and accurate. By working with your team, our billing services team will:
Establish customer-defined cut-off dates
Establish customer-defined delivery of billing statements
Avoid improper billing of non-covered medications
Ensure accurate and timely processing of credits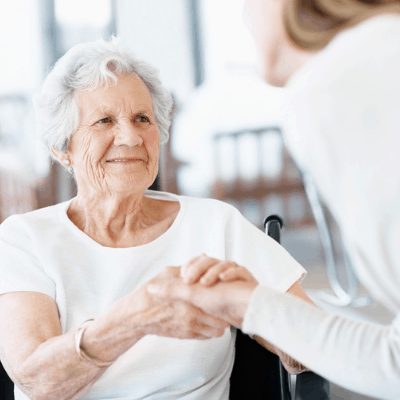 Got A Medicare Part D Coverage Gap?
We are aware of the coverage gap some Medicare Part D beneficiaries may experience. And, we understand how managing this gap can be a strain on your facility's resources.  With HealthDirect's clean billing system, we manage these charges so they do not appear on your facility bill—saving you valuable time and money.
Increase Efficient Billing Solutions
Split and E-billing available
Reduce coverage gap strain
Authorized provider for all approved MED D PLANS
Access & create reports 24/7/365
Tailor-made reports to meet your unique needs
Simplify Private Pay Billing
We will direct bill the responsible party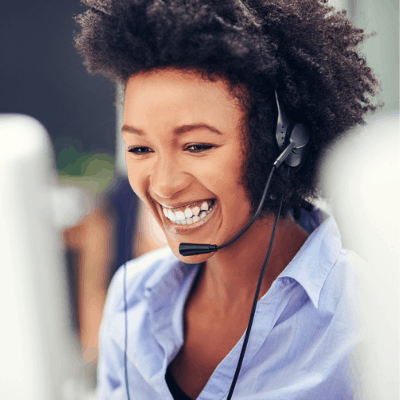 You Get A Dedicated Billing Specialist
As a HealthDirect client, you will have secure access to billing information through our pharmacy web portal at any time. Since we believe in providing personalized service to your facility, we provide you with a dedicated billing specialist to answer any questions you may have. HealthDirect billing specialists are experts in working all types of billing situations including:
Medicare Part A (PPS)/Managed Care

We will split bills when a resident changes from Medicare Part A to another third-party billing manager

Medicare Part D Prescription Drug Plans (PDPs)

We are authorized as a provider for all state approved PDPs
We will electronically bill all third-party plans

State Medicaid

We submit invoices directly to the state Medicaid agency for non-dual eligible residents and for medications not covered by Medicare Part D
During the prospective review process, we will identify non-covered items and make recommendations for Medicaid or PDP covered medications

Private Pay Accounts

We will directly bill the resident or responsible party for payment
Our friendly billing specialists will handle submitting claims and provide easy-to-understand, detailed monthly billing statements. As an added convenience we proudly offer online bill pay.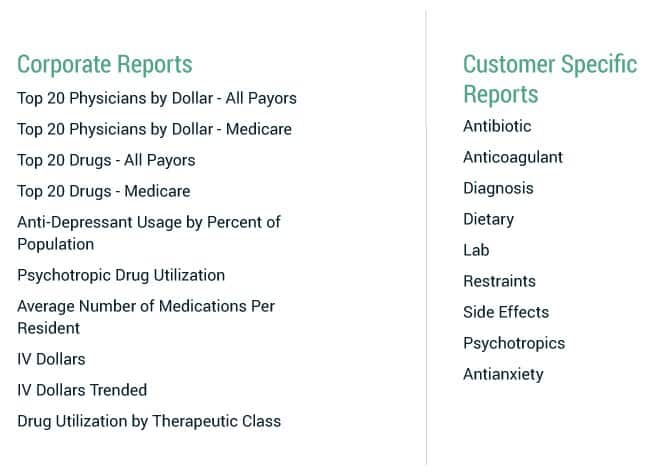 Pharmacy Reporting To The Rescue!
Reporting plays an important role in your facility's operations. Through our pharmacy management software we can provide you with an array of standard reports.
In addition, we can create customized reports to meet your data needs. Through our pharmacy web portal, you are able to have access to and create a wide variety of reports 24/7/365.
Please take a look at some of the reports you could have right at your fingertips if you choose to work with us.
Immunization & vaccination services cannot be provided to the general public as HealthDirect is not a retail pharmacy.
Contact Us
Our goal is to respond to inquiries submitted during our normal business hours (Monday – Friday, 8am – 5pm EST) the same day. If you have a more urgent need, please contact the HealthDirect pharmacy providing services to you or your loved one. For security purposes please do not include any personal medical information when compiling your message.