The COVID-19 pandemic has revealed the enormous set of issues associated with a lack of attention to the mental health needs of residents, staff and families. From failure to thrive, to the exodus of employees, to the anger and lawsuits of family members, nursing homes are realizing that shifts need to be made in the long-term care environment in order to remain viable, thriving enterprises. This ebook includes research, experience and psychological insight to identify ways to stem losses that may occur due to inattention to the emotional atmosphere of the nursing home.
To read more about Dr. E. Barbera, PH.D. insights, research and experiences focusing on the emotional health and creating emotional well-being for residents/patients, staff, families in the communities served, download our eBook.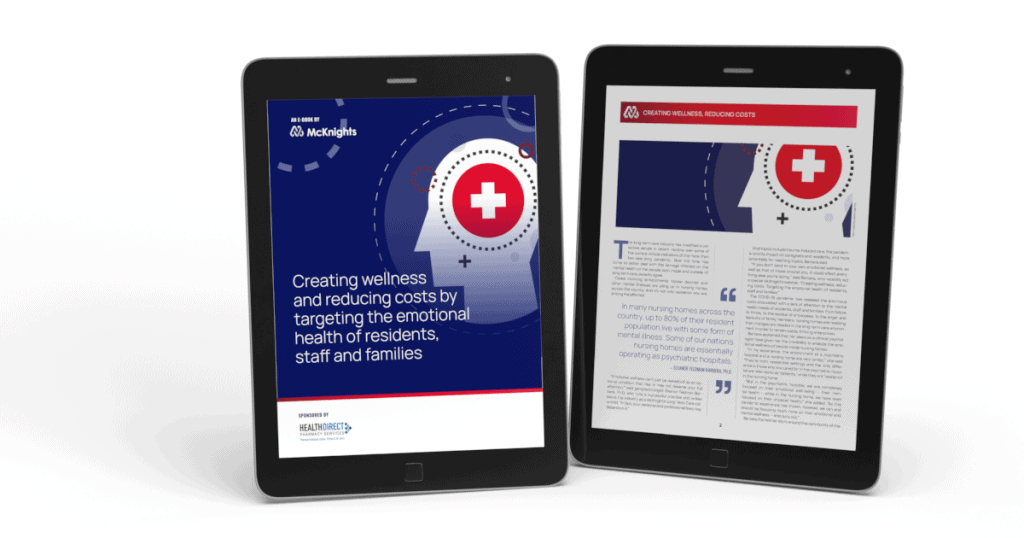 This eBook was released in partnership with McKnight's and HealthDirect Pharmacy Services.