As "Operation Warp Speed" began slowing down, long-term care administrators began to realize that the biggest battles still lie ahead of them. This eBook explores the challenges faced by administrators to address employee concerns around the COVID vaccine and how Principle Long-Term Care rolled out a multifaceted education and awareness campaign to increase vaccinations.
To read more about how Principle Long-Term Care was able to inspire unvaccinated employees and increase their vaccination rates among both employees and residents, download our eBook.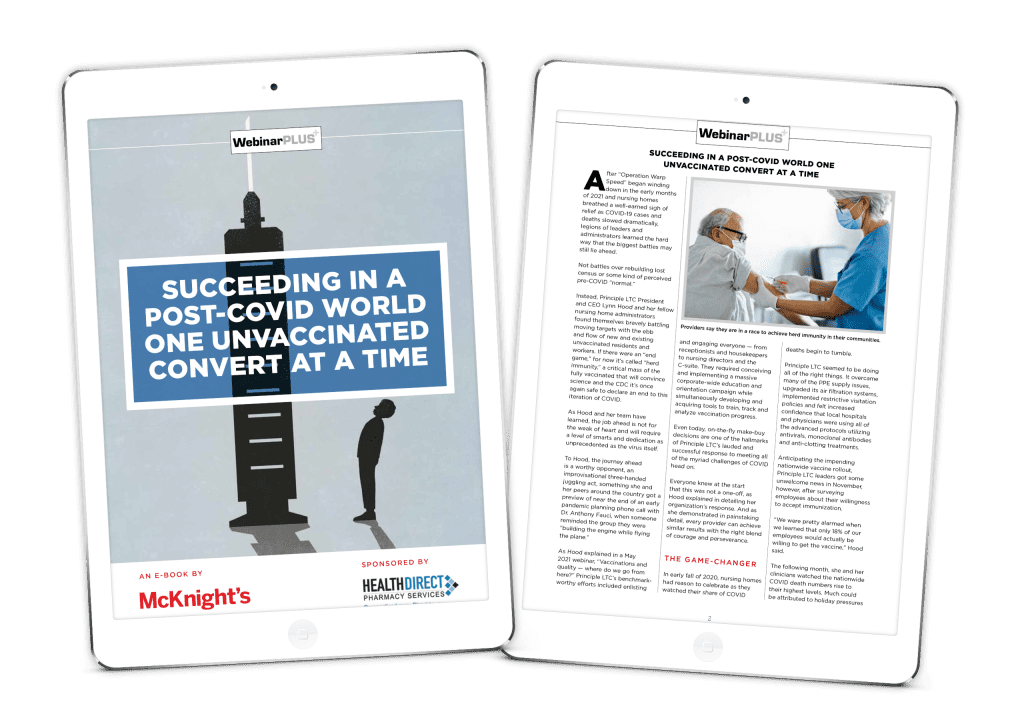 This eBook was released in partnership with McKnight's and HealthDirect Pharmacy Services.